It will be very helpful if we can set relationship status and details like addresses of each and every people in our contacts list so that we can get it at any time in one click.Today we are going to discuss about 'How to add relationships to your contacts on Android'.
Pop open your phone's Contacts app and tap on a name to view that person's contact details (alternately, create a new card if you don't have anyone in your contacts list). Next, tap the Edit button—represented by a pencil icon—then scroll down and tap Add Another Field. From there, select Relationship from the pop-up menu that appears.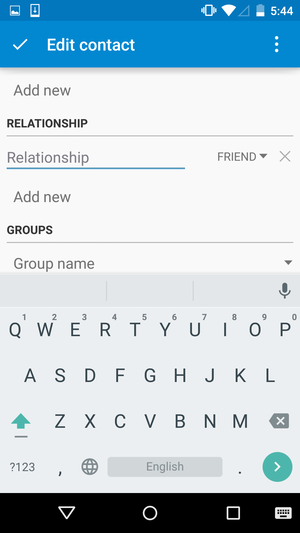 Tap the Relationship line (if it isn't already selected), and enter a person's name. The Contacts app won't auto-complete names here, unfortunately, so if you're trying to add someone who's already in your Contacts list, you'll want to make sure you spell the name exactly as you've entered it before.
Next, tap on the drop-down menu to the right of the name you just entered, and choose how that person is related to your contact. You can choose from various relationships—friend, manager, assistant, brother, sister, to name a few. If you don't see the appropriate relationship type listed, scroll to the bottom of the menu then tap Custom. Enter how the two know each other, then tap OK.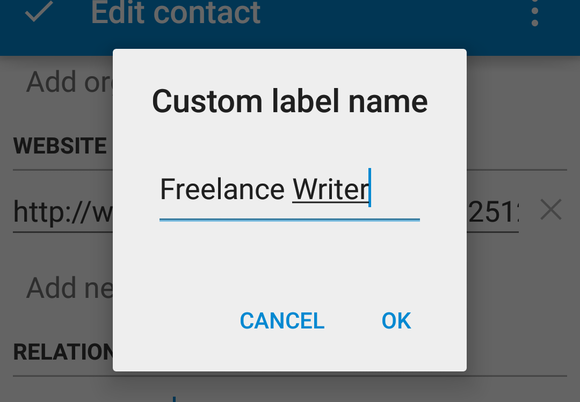 Once you're done editing the card, tap the check mark in the upper left corner to save your changes. The next time you view the contact card you edited, you'll be able to see the relationships you added. Tap on one, and the Contacts app will search for that person's name in your contacts list.
Unfortunately, relationships don't work both ways. That is, if you update Person A's card to list Person B as a friend, Person B's card won't reflect the change—you'll have to add the relationship to Person B's card manually.